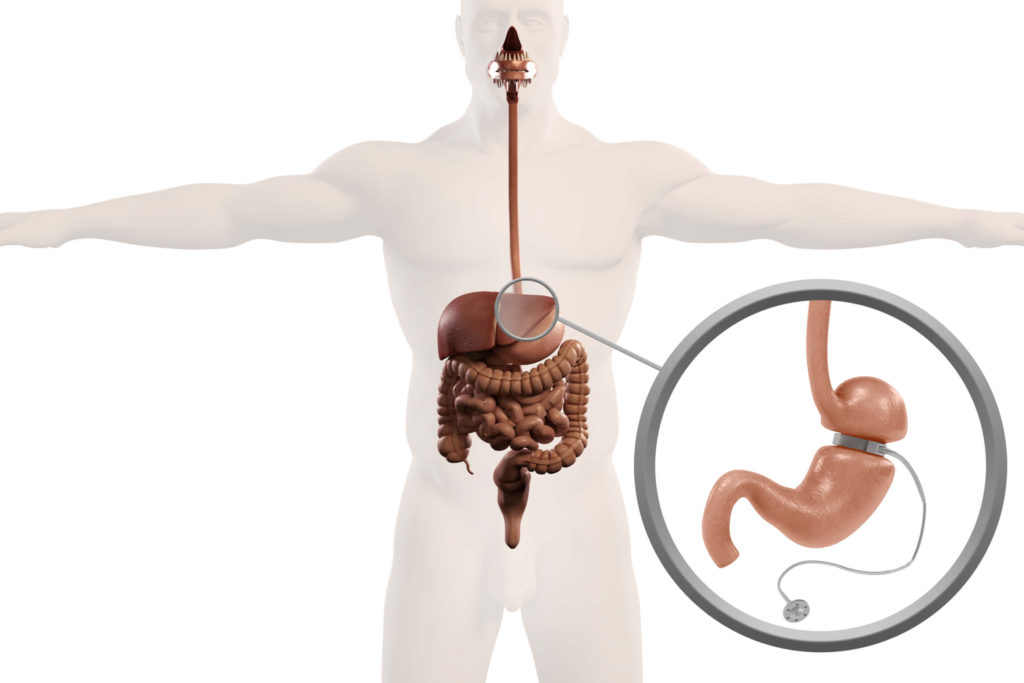 Bariatric surgical procedures facilitate weight loss by restricting the amount of food the stomach can hold, causing the stomach to absorb fewer calories and repress feelings of hunger.
What is it?
Bariatric surgery is any surgery that facilitates weight loss. There are two types of bariatric procedures, restrictive procedures, and malabsorptive procedures. Restrictive procedures limit the amount of food the patient's stomach is capable of holding. Malabsorptive procedures reduce calorie absorption in the intestines. The most common bariatric surgery procedures are gastric bypass, sleeve gastrectomy, adjustable gastric band, and biliopancreatic diversion with duodenal switch. With each surgery, there are unique advantages and disadvantages.
What should I do to prepare?
When a patient elects to receive bariatric surgery, it is important that he or she follows the eating and drinking guidelines set by their doctor to avoid complications with anesthesia. The patient should speak with his or her doctor regarding current medications to develop appropriate plans. Certain medications like NSAIDS, aspirin, and vitamin supplements should not be taken during the week before surgery, as should smoking. Patients may be advised to begin physical exercises. Patients should expect to have comprehensive diagnostic tests completed prior to the procedure. Furthermore, patients should make transportation accommodations after surgery, since anesthesia impairs the ability to drive.
What happens during the process?
Patients will be under anesthesia. After the patient is under sedation, surgeons will create a large incision to operate on the stomach. After that, the surgeon will staple the stomach and create a smaller area for food. This stimulates a feeling of fullness and reduces feelings of hunger. Next, the lower intestine is attached to the esophagus, bypassing the stomach and preventing the stomach ability to absorb calories.
What are the risks and potential complications?
Bariatric surgery comes with associated risks, that include, but are not limited to excessive bleeding, infection, breathing problems, gastrointestinal leaks, vomiting, ulcers, malnutrition, gallstones, hernia, and death.
Disclaimer:
All GlobeHealer Site content, including graphics, images, logos, and text, among other materials on the site are only for education purposes. This content is not intended to be a substitute for professional medical advice, and you should always contact your physician or qualified health provider for information regarding your health. Information on this site regarding the overview, diagnosis, and treatment of any kind should be looked at, in addition to the advice and information of your health care professional. Do not disregard medical advice or delay seeking treatment or medical advice due to information found on the GlobeHealer site.
If there is even the possibility that you may have a medical emergency, seek treatment, call your doctor, or call your local emergency telephone number immediately. GlobeHealer does not endorse being the first line of communication in case of emergency and does not endorse any specific test, physician, facility, product, procedure, opinion, or other information that is or may be mentioned on this site or affiliated entities. Reliance of any and all information provided by GlobeHealer, its employees, affiliations, others appearing on the Site under the invitation of GlobeHealer, or visitors of the site is solely at your own risk and is not the responsibility of GlobeHealer.